I'm honoured to be running London Marathon in October 2022 for the Stroke Association.
40 years in the making
London Marathon 2022 will be an incredibly special & meaningful experience because:
It's my first ever London Marathon,
I'm celebrating my 40th Birthday,
It's also 40 years since my Dad ran the London Marathon in 1982.
It's my dream to share this magical experience, taking my Dad & family to London with me and celebrate together at the finish, 40 years on.
My Dad inspired me to start running in 2017. We celebrated his 60th Birthday by running Great North Run together…
…Ultimately, it's about inspiring my children, in the same way and showing them anything is possible.
Thank you #TeamStroke for this opportunity and making my dreams come true.
To show your support, please donate at:
---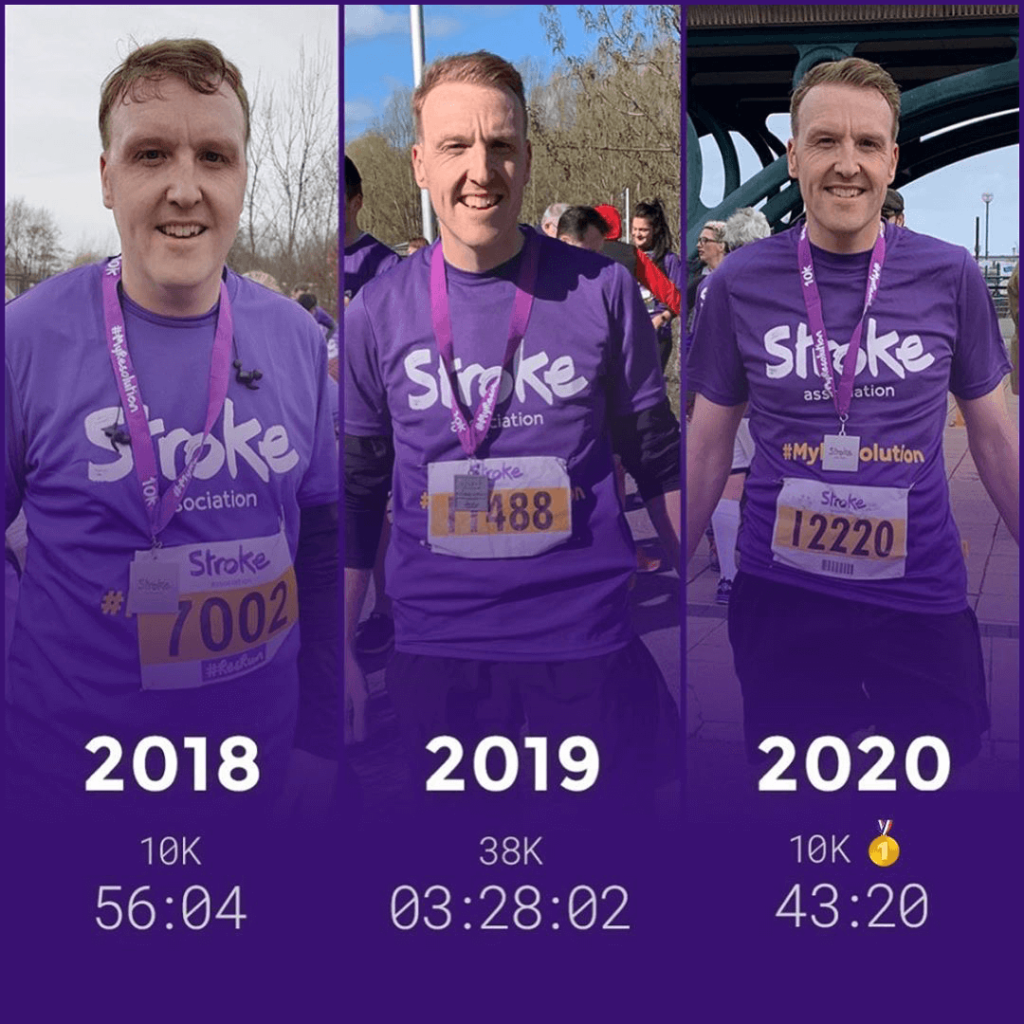 Stroke Association
The Stroke Association are the UK's leading stroke charity, delivering amazing, life-changing support to over 70,000 stroke survivors and their families each year.
Without people raising funds for the Stroke Association they could not provide the support and research that they do.
Your donations are so important to rebuilding lives after stroke.
Where your support goes:
£80 could allow a a stroke survivor to attend a six week communication computer course
£199 could pay for one hour of Helpline activity
£310 could pay for the initial training and expenses of a befriending volunteer
£1,685 could pay for a fitness coach to provide stroke specific exercise rehabilitation
£40,000 funds a Lectureship Award for stroke doctor, nurse, therapist or scientist for a year
£450,000 fully funds a Priority Programme Award in haemorrhagic stroke, vascular dementia and stroke, or the psychological and cognitive impact of stroke, which would run over the course of 5 years.